PDP govs sent 10 ministerial nominees to Tinubu — Wike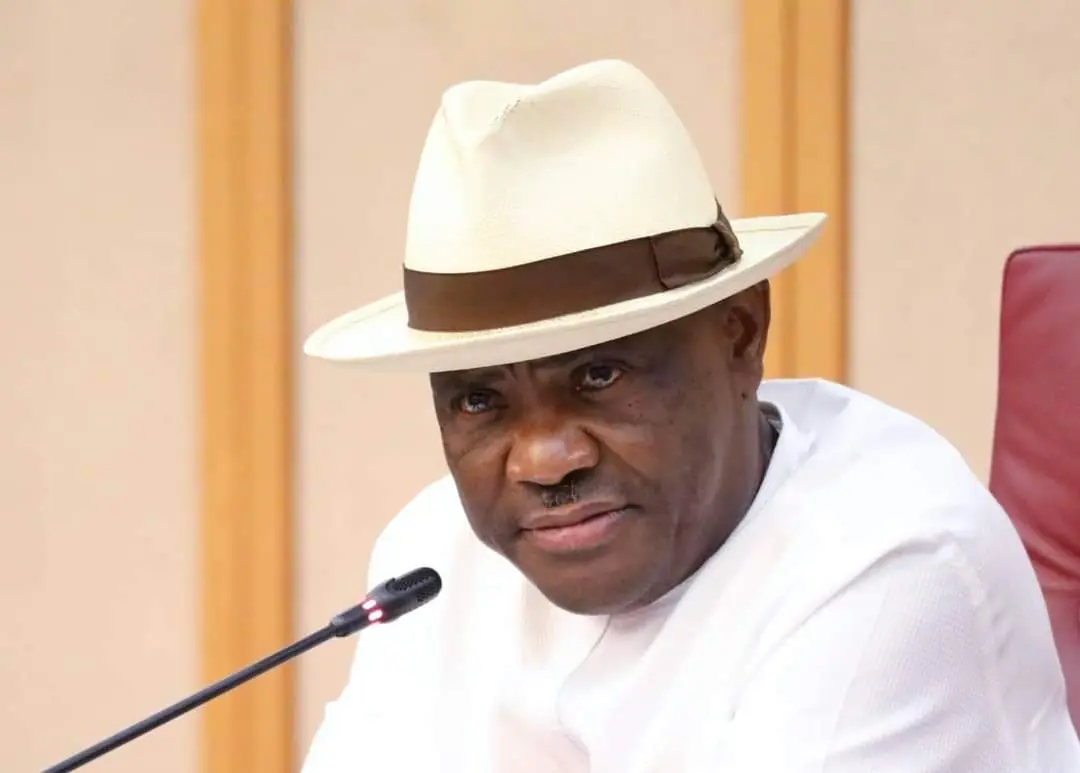 Newly sworn-in Federal Capital Territory FCT, minister, Nyesom Wike, yesterday assumed office, disclosing how governors of Peoples Democratic Party, PDP, sent 10 ministerial nominees to President Bola Tinubu for consideration.
Wike, who said he would not be biased in sanctioning anyone who violates extant municipal planning laws, said even if it was discovered that the PDP national secretariat was without a Certificate of Occupancy, he would not hesitate to pull it down.
"I don't care how you feel and where you come from, my task is to ensure Abuja comes to where it should be. I am here to turn Abuja around. That is the work I have been sent here to do and I am going to do just that.
"They said PDP will sanction me for taking appointments, did PDP governors not write to beg Mr. President for appointment? The president asked the 36 state governors to recommend people for appointment. The PDP governors wrote and nominated 10 persons," he stated.
Wike also declared that he had not come to Abuja to fly any party's flag.
At his maiden news conference, the minister, a member of the opposition Peoples Democratic Party, PDP, was reacting to questions about whether he would fly the national flag and that of his party or that of the ruling All Progressives Congress APC.
"Why should anyone be bothered about what party flag I will be flying? Okay, bring PDP flag, I will fly it, bring Labour Party flag, I will fly it. The FCT is in this state and you think the people are bothered about the party flag I fly? I will fly the Nigerian flag and ensure the FCT returns to the dreams of the founding fathers.
"We will bring FCT back to where it ought to be. So many people have complained that this is not the FCT of the founding fathers. We must tackle issue of insecurity. FCT should be where people come for holidays."
Wike, who spoke at length on his mandate, also pledged to restore the city's master plan, adding that land allottees who had been given Certificates of Occupancy but failed to develop would also lose their lands to give way to those ready to build.
"If you know you have built where you are not supposed to build, it will go down", he said.
He also reeled out a 10-point agenda with emphasis on security, city sanitation, preservation of Abuja Master Plan, infrastructure development, restoration of green areas, removal of shanties, plugging revenue leakages, ground rents payment, among others.
He warned that the administration under his leadership, would not take excuses from security agencies as they would be provided with the required tools to work.
On the landscape of the city, Wike said: "Abuja has turned into a slum city. Sanitation is bad with refuse everywhere. We cannot allow that, we will look at issues of waste disposals.
"If you build on a green area, sorry, it will go down. Those who were allocated land and refused to develop them, we will revoke such lands and re-allocate them to those who are ready to develop them. Those who don't pay ground rent, we will not notify them to do so, but I will not be tired of signing revocation notices.
"Uncompleted buildings that have become a safe haven for criminals will be reclaimed by the government and put them to good use. Land racketeering days are over. Those who refuse to develop, turning to land speculators will lose their lands." The goal is to sanitize Abuja and make it safe for everyone.
"We will bring back mass transit to improve access to public transportation, and therefore, the person in charge of transportation must keep his records clean.
"We will provide security agencies with necessary tools and logistics and after that, we will not want to hear any excuses. What we want to see is results."