2022: A testament to Nigerian women's fashion, the magic of their designers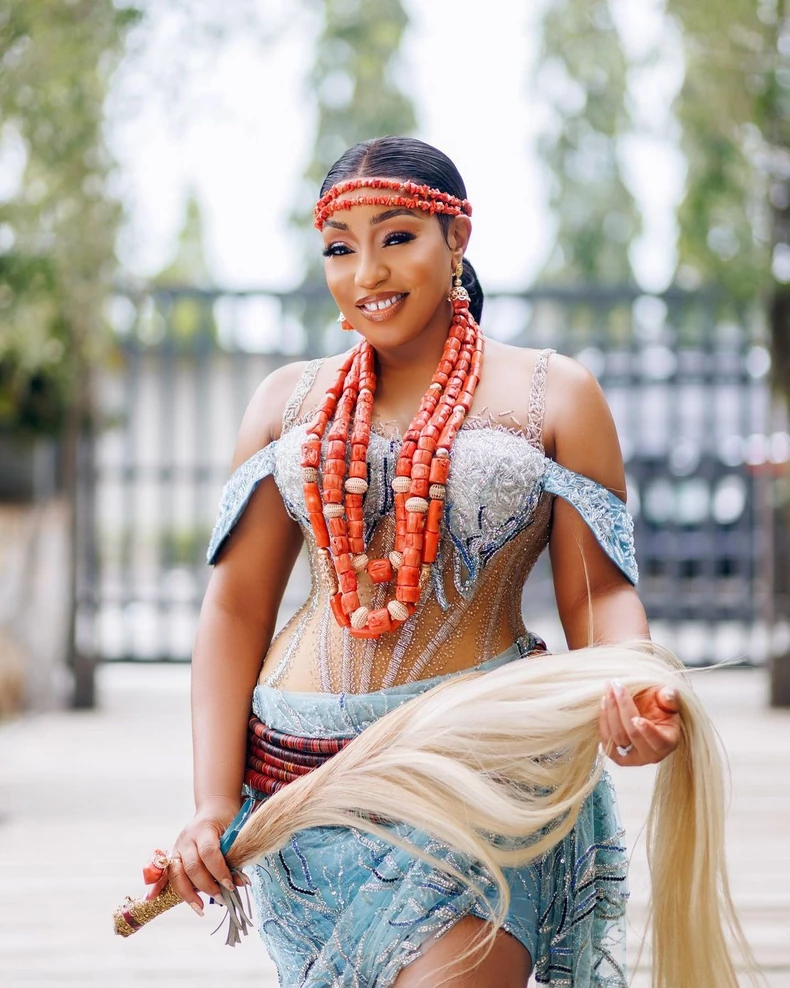 When a Nigerian woman finds a tailor she's in sync with… she becomes unstoppable.
Rita Dominic had her traditional wedding on Tuesday, April 19, 2022 and it was a meeting of both old and new Nollywood. We got to see some of the actors we grew up watching like Lilian Bach, Hilda Dokunbo and Chidi Mokeme and we also saw many young Nollywood actors like Lily Afe, Beverly Osu, Ese Eriata, Meg Otanwa and many others.
Apart from the celebration of love which was the highlight of the event, it was also a celebration of fashion, style and true Nigerianness of elaborate aso-ebi styles. All over Instagram, we watched videos of celebrities posing and strutting in green outfits and it was thrilling. It's safe to say this is as good as it gets… a breathtaking ode to Nigerian women and the designers powering their slay.
The pattern making was magnificent
Nigerian designers have proven that with just a little exposure and the right platform, they can stand shoulder to shoulder with international brands like Versace and Balenciaga. When it comes to sheer creativity, they do not fall short.
Pattern-making is the foundation of tailoring and these Nigerian designers cut the fabrics and sewed them into something magnificent.