Abia NLC insists on peaceful protest, shuns FG's warning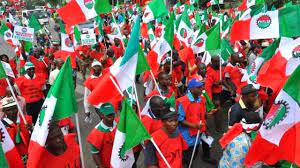 The Nigeria Labour Congress (NLC) Abia State Council has reiterated that there is no backtracking on the proposed nationwide peaceful mass rally protest against what it described as inhuman actions and policies of the federal government as announced by its national body.
In a memo titled "Nationwide Peaceful Mass Rally Protest against Inhuman Actions and Policies of the Federal Government" signed and co-signed by NLC State Chairman Nweke Pascal and Comrade Emma Alozie as State Secretary said this was in line with the directive of the National Executive Council meeting held on Thursday, 27″ July, 2023 where the congress directed all her councils to Proceed on mobilization for a peaceful protest rally against inhuman actions and policies of the Federal Government that has continued to bring untold hardship to the citizens as contained in the directive by the National Headquarters of congress in Abuja.
The statement which noted that this protest will take place in all the 36 states of the federation Including the Federal Capital Territory added that the leadership was officially informing all the affiliate unions of the state council of congress's readiness to embark on the peaceful mass protest rally on Wednesday, 2nd August 2023.
It noted that the peaceful mass protest and rally includes both public and private sector affiliates as it called on affiliate unions and their members to converge at Umuahia Event Center, Okpara square by 7.am prompt in their NLC or unions' uniforms.
See official statement below 👇👇👇