LABOUR COMMENCES INDEFINITE STRIKE IN ABIA OVER UNPAID SALARIES, PENSIONS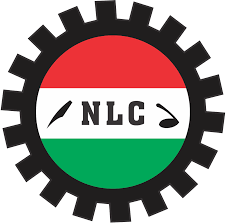 The Nigeria Labour Congress Abia State Council and her affiliate unions have resumed the indefinite strike action suspended on 2nd of March, 2023 owing to what it described as plethora of problems faced by Abia workers and pensioners in the hands of the State Government.
A statement signed by Comrades Nweke Paschal Iheme and Emma Alozie as the State Chairman and Secretary respectively maintained that the State Executive Council of NLC in Abia after a careful deliberations at her meeting on Friday, 5″ May, 2023 decided that the flagrant refusal of Abia State Government to implement the Member agreement signed with Labour is a clear show of insensitivity on the part of government.
The statement directed all workers of Abia State to withdraw their services to the State government beginning from 12 midnight on Monday 8 May, 2023 stressing that it will not back down on the strike except Abia workers and pensioners are fully paid as it called on all Labour leaders to ensure total compliance to the directive.
Meanwhile, speaking on radio monitored by dailytrail, the state Chairman Comrade Nweke had this to say.
Comrade Nweke
Also speaking, a member of the State Administrative Council NLC Abia State and the Chairman National Association of Academic Technologists Comrade Engr. Nwaji Ifeanyi reeled out the number of months owed workers and pensioners in the state.
Comrade Nwadi