Vote in one with visible investments in Abia as your Governor – APGA Guber Candidate Ibe charges Abians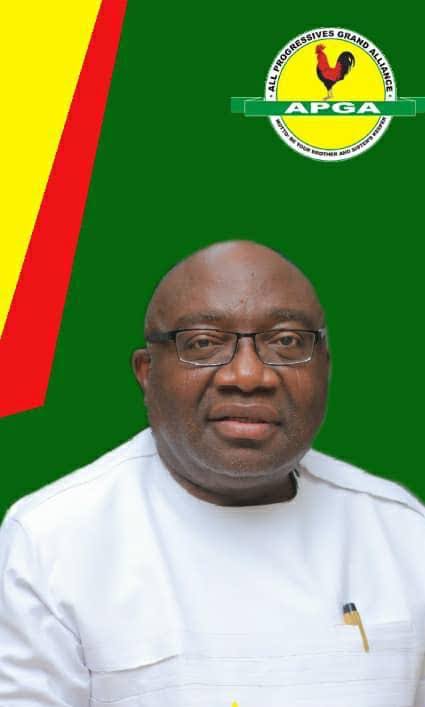 Abians have been urged to look out for anyone who has both tangible and substantial investments in Abia as their governorship candidate of choice in the March 18 gubernatorial poll.

Speaking during an interactive radio programe monitored by Dailytrailnews, the Guber candidate of the All Progressives Grand Alliance APGA Prof. Greg Ibe made this known and expressed disappointment that most of those angling to take the state's top job do not have an iota of investment in Abia.

Audio 1 .

Speaking on the recent announcement by the governor of Abia Dr. Okezie Ikpeazu that civil servants under the state's employ have been promoted to the next level, Prof. Ibe described the gesture as a prank from the governor as he wondered why it came at a time the present administration was almost winding down.

Audio 2

The APGA Guber candidate maintained that there is no budgetary provis +n for the automatic promotion in the current budget as he stressed that implementation remains the major issue.
Audio 3