Democracy remains the best form of govt., despite limitations — NLC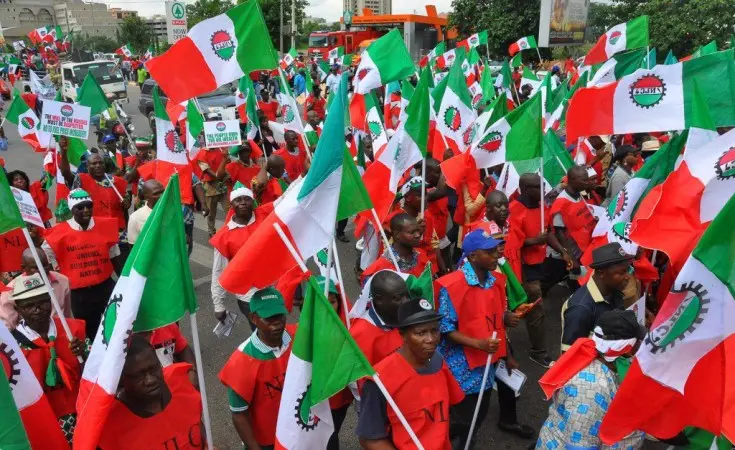 The Nigeria Labour Congress, NLC, has said despite its imperfections, democracy remained the best form of government for electing leaders in the country.
The NLC in a statement by the acting President, Comrade Adewale Adeyanju, said although the practice of democracy in the country might have fallen beyond expectations, Nigerians still enjoyed freedom of speech and association as well as the right to elect their leaders.
While joining the government and people of Nigeria in commemorating Democracy Day, Adeyanju said: "For us, our Democracy Day represents a statement of intent, irrevocable decision and irretraceable step in our march to freedom from military rule and dictatorship.
"In the course of the struggle, many lives were lost, and unquantifiable investments destroyed, accompanied by major social upheavals and displacements.
"Nigerians were not deterred as they were united by a common resolve and destiny. Today, we once again celebrate the heroes and heroines as well as martyrs of that struggle, especially Chief MKO Abiola who gave his all."
Adeyanju, who commended Nigerians for their resilience, faith and belief in themselves, said further: "We commend in particular the Nigerian workers who played not only a significant role in the decolonisation process but also a leading one in the pro-democracy struggle through various phases of military dictatorship.
"Although the practice of democracy in our country may have fallen below the expectations of not a few, we take solace in the fact that we have freedom of speech and association and we elect our leaders fairly, even though not perfectly.
"In spite of the limitations of our democracy, it remains the best form of government  for us in electing our leaders.
"In the light of this, the task before us as a people and as a nation is to strive towards improving our democracy, especially in critical areas such as  transparent and credible elections, accountable governance and citizen participation."