2023 poll result will shock you if you underestimate small parties – Abia AA guber candidate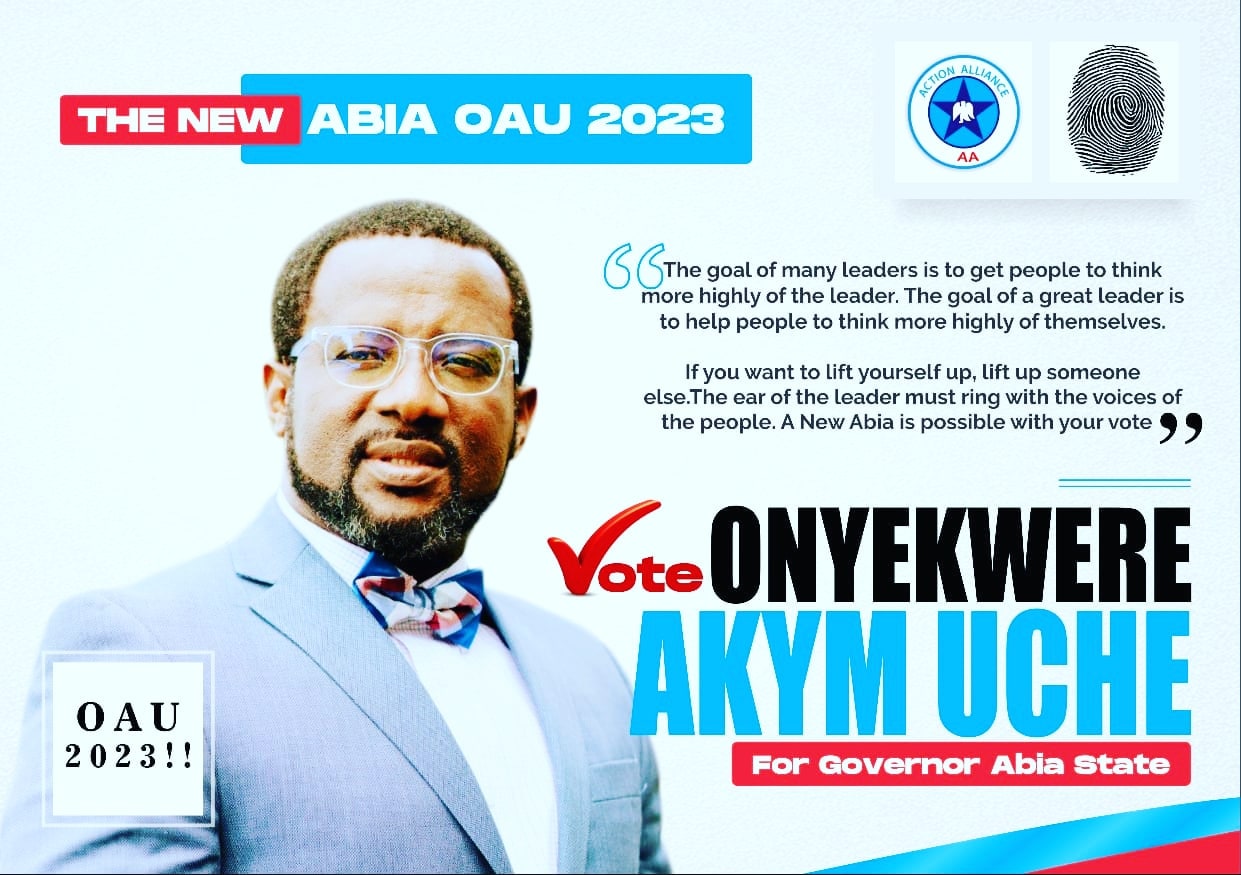 The governorship candidate of the Action Alliance, AA, Onyekwere Akym Uche (OAU), has said that those underestimating the capabilities of small parties would be shocked by the outcome of the forthcoming polls in the country.
Uche who stated this while addressing his supporters at Akpahia Nkwoegwu, Umuahia, said that the mega parties in the country would be too ashamed of their abysmal performance at the polls, accusing them of responsibility for the woes of Nigeria.
He claimed that Nigerians had made up their minds to reject the parties which had presided over the predicaments of the country, and give opportunity to progressives to lead the country out of the woods.
The AA governorship hopeful, said he was not bothered about his party structure but confident in his capacity, competence and swelling support across the state.
Uche who said he was coming to re-set the state and give birth to a new Abia, promised to ensure even development across all three senatorial districts in the state.
The Isuikwuato-born Economist said it was the turn of Isuikwuato Division which represents the 'I' in Abia acronym to produce the next Governor of the state being the only bloc yet to take a shot at the seat of power.
He expressed confidence that he would sweep the poll considering his wide acceptance and blue print for the state.
" It's not about party but capacity, competence and integrity of the individual candidates. My antecedents speak for me. I'm coming to begin a new Abia for the good of all, and those building on collapsed structure will be shocked".
Uche urged Abians to get their Permanent Voter Cards, PVCs, and join him the efforts to rescue the state from political hijackers holding it down for long.
Meanwhile, the Akpahia Nkwoegwu people who declared their support for the governorship hopeful, also adopted him as their consensus candidate.
They promised to help him realize his ambition to govern the state.