Terrorism: Over 615 schools shut in Kaduna, Zamfara, others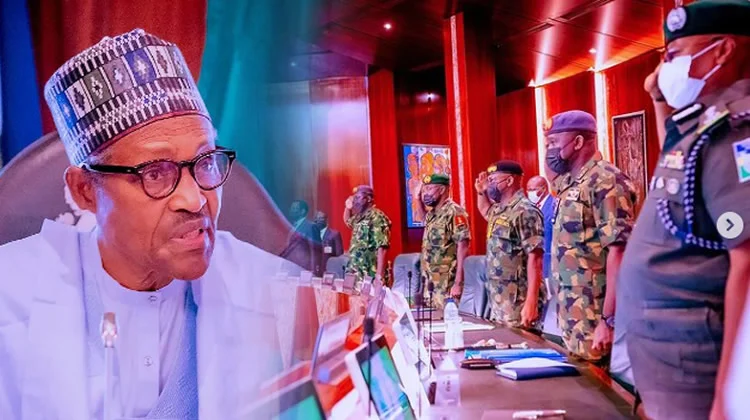 As schools prepare to resume for a new academic session, many pupils may remain out of school as no fewer than 615 schools have remained shut in some troubled states owing to attacks by terrorists in different parts of the country.
Many northern states have come under attack by terrorists with many people, including children, killed and several others kidnapped. The most hit states are Kaduna, Zamfara, Katsina and Niger, while Sokoto, Kebbi, Bauchi, Plateau and Taraba states have not been spared by the attackers.
The disturbing rate of out-of-school children came to the fore again on Thursday when a report by the United Nations Educational, Scientific and Cultural Organisation, in partnership with Global Education Monitoring Report, showed that the number of out-of-school children in Nigeria had risen to 20 million from about 12.5 million recorded in 2021.
This has sparked calls for an urgent intervention by the government to arrest the situation so that the pupils can return to school.
Findings indicated that many schools were shut across the affected northern states.
Between 2014 and now, there have been mass abductions in several states, with over 1,000 pupils kidnapped. Even though most of the pupils have been freed, there are fears that there is still apprehension in some parts of the region over the safety of schools and the pupils.
Some of the major school abductions include the April 14, 2014 kidnap of 276 schoolgirls in Chibok, Borno State; another 300 pupils from Damasak, Borno State; 110 pupils from Dapchi, Yobe State; 344 pupils from Kankara, Katsina State; 276 pupils from Jangebe, Zamfara State; 140 students from Chikun in Kaduna State; and 102 pupils from Yauri, Kebbi State.
In Kaduna State, the Southern Kaduna Peoples Union, which is an umbrella body for the people of Southern Kaduna, an area severely hit by insecurity, said about 500 schools, mostly primary schools, had either been shut down, abandoned or destroyed as a result of the unrelenting attacks on communities in the area since 2019.
The union's Public Relations Officer, Mr Luka Biniyat, in an interview with one of our correspondents said in all the 200 communities sacked by bandits and armed herdsmen in Southern Kaduna, all the primary and secondary schools had been closed.
"In my village, Zamandabo, Zangon Kataf Local Government Area, which was attacked twice last year, the Day Secondary School there and the two primary schools remain shut down," he said, adding that some schools had been abandoned for over five years as a result of the attacks and kidnapping, especially in the Chikun and Kachia local government areas.
He added, "The villages that confronted the situation and refused to vacate soon found that no teacher was willing to go to the schools to teach. So, we have kids, who left home when they were five years old, which was not the ripe age for admission into public schools in Kaduna State.
"Today, they are 10 years old and have never been to school, because they have become internally displaced persons with their parents."
Biniyat called on Governor Nasir El-Rufai to empower the people to defend themselves before the arrival of military troops during attacks, and that if the governor refuses, a state of emergency should be declared in the state.
"In the interim, we are calling on the United Nations Children's Education Fund to come to the assistance of our stranded schoolchildren. Many of them are suffering from food and nutrition deficiency."
Also, the Chairman of the Nigeria Union of Teachers in the state, Ibrahim Dalhatu, affirmed that the level of insecurity had grossly affected teaching and learning in the state, but that it was difficult to give the actual number of schools closed.
He said, "I cannot give you a specific number of schools that have been shut down now, even if you go to SUBEB (State Universal Basic Education Board) or the Kaduna State Ministry of Education, they cannot give you the exact number of schools that are closed.
"I know so many schools have been shut down and many primary school pupils can no longer go to school as a result of threats and insecurity. Birnin Gwari and Kajuru are the two most volatile local government areas that are worst hit by this banditry, and some parts of Giwa and Chikun local government areas are also affected too.
"Some of the schools were not totally shut down. Some schools closed down for some weeks, while others closed down for some months and reopened again. It all depends on the nature of the security problems."
Dalhatu stated that the state government saw the NUT as its enemy, but that teachers were partners in progress, adding, "The government takes most of its decisions without consulting us until we make our own findings and put them out through the media before the government would react and ask us why we took such actions."
He said insecurity and the COVID-19 pandemic had affected the sector and if the insecurity problem was not solved, "not only the educational sector will be affected, but all sectors in the state will grossly be affected."
El-Rufai had said some weeks ago that terrorists had formed a parallel government in some parts of the state and called for the Federal Government's intervention.