Newly elected executives of Ugba Development Union tasked on service delivery to the people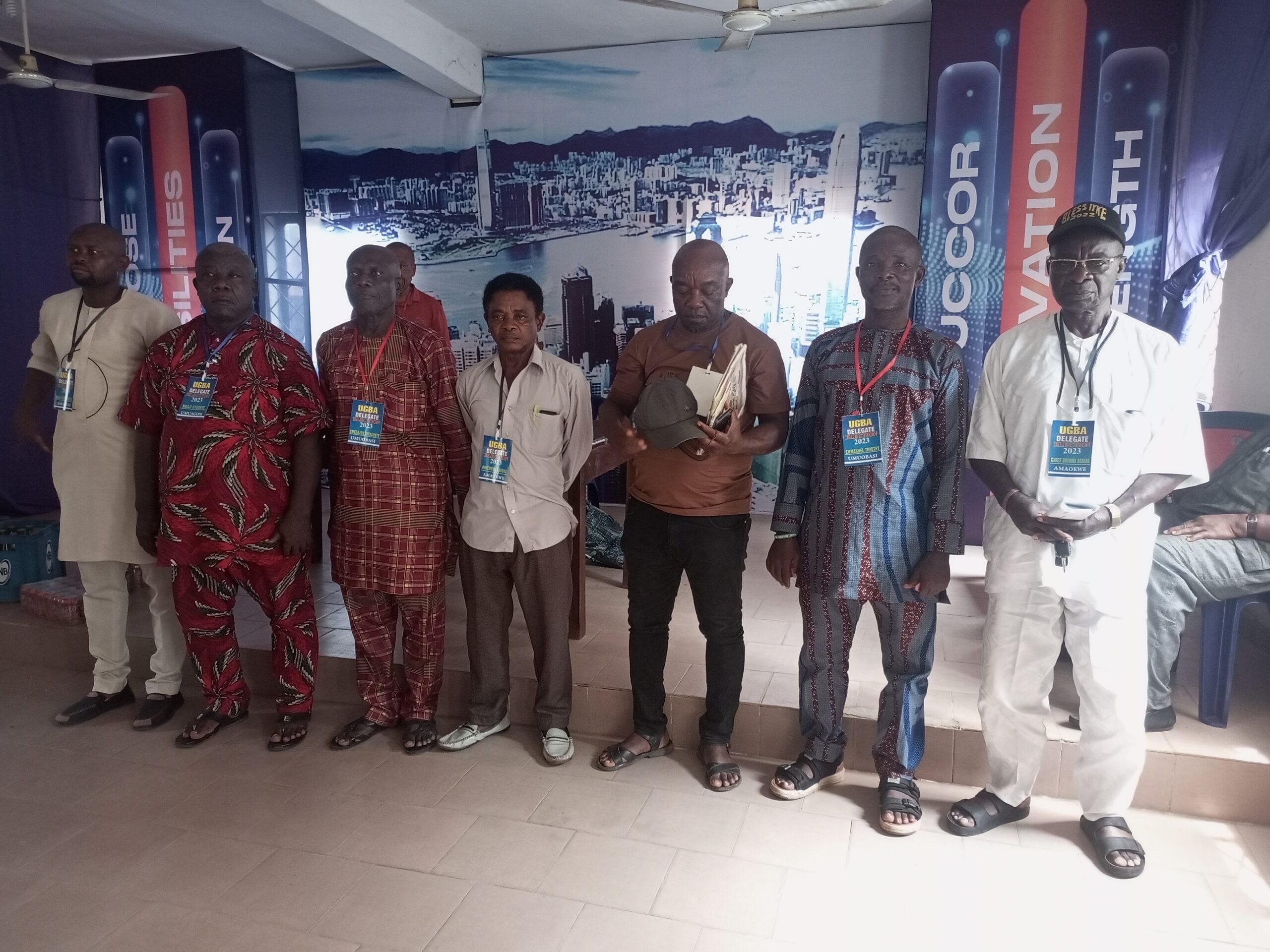 The newly elected executives of Ugba Ibeku Autonomous Community in Umuahia North Local Government Area have been urged to see their new positions of service as a call to serve the people.

This was made known during the election of new members of the executive of Ugba Development Union (Udu) which held at the Umuobasi Civic Hall and saw the emergence of Chief Obioma Agbara as the president and Emma Timothy as Vice President.

Speaking after he was announced as the unopposed winner of the president slot, Chief Agbara assured that the newly elected officials will embark on sincere transformational agenda bordering on the engendering of peace, review of the constitution as well as build on the successes of the past administration.
UGBA SOUND 1

Contributing, a notable figure and leader in the community commended the process that produced the new executive describing it as transparent.as he charged them to set to work and bring dividends of quality leadership to the people.
UGBA SOUND 2


Dailytrailnews reports that the election process which was largely free and fair and without rancour also saw the emergence of Chief Obi Nwosu as Secretary, Onyemuwa Aruoma as Assistant Secretary, Nnaji Otuonye as Financial Secretary, Chief Shedrack Munonye as Treasurer and Ugochukeu Orji as Public Relations Officer PRO.

Ejikeme Elekwachi, Chukwunyere Ezebiro and Chukwudi Oleka emerged as Chief Provost, Provost 1 and Provost 2 respectively.