June 12: Nigeria is fast going down the drain, do something urgently to rescue her – Okwun Ojah tells political class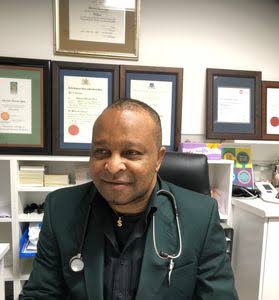 The political class in Nigeria has been tasked on provision of dividends of democracy to the masses in order to reduce crime rate in the country and bring the country at par with her counterparts around the world.

Speaking exclusively to Dailytrailnews.com ahead of June 12 Democracy Day, an Australian based Medical Doctor cum Lawyer Dr. Okwun Ojah from Abia maintained that majority of Nigerians were hungry due to years of what he call maladministration of successive government hence the high rate of crime.
Audio 1


Speaking further, Dr. Ojah drew comparison between the quality of life of those in Australia and that of their counterpart in Nigeria noting that the difference was clear.
Audio 2

He called on Politicians to do the job they were elected to do which is service to the people as according to him Nigeria was fast going down the drain and something must be done urgently to correct the anomaly.
Audio 3