IRIJI AFUGIRI: The day drums were rolled out in celebration of the New Yam Festival in Ohuhu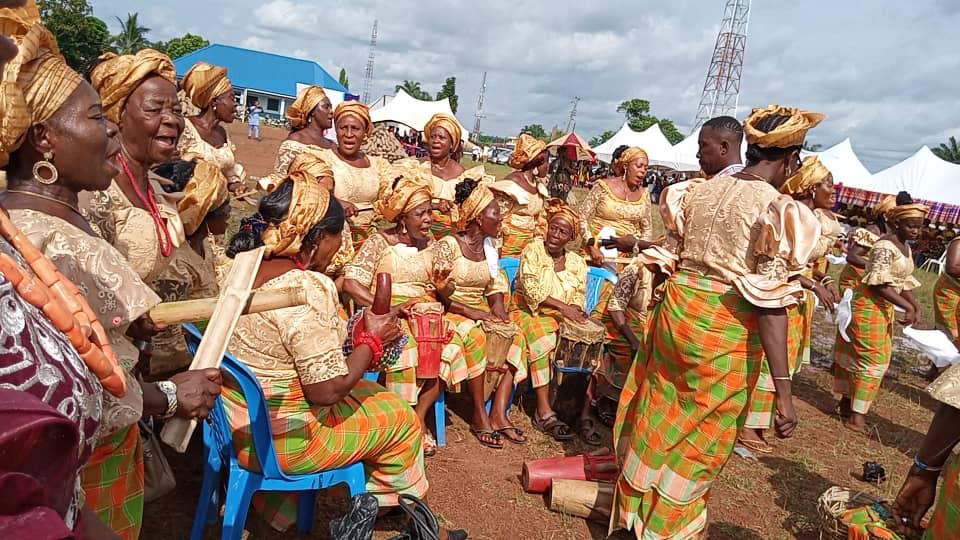 The people of Afugiri Ohuhu in Umuahia North LGA rolled out their drums at the weekend to celebrate their annual new yam festival tagged Iri Ji Afugiri 2023″ with fanfare.
The event which was staged at Central School Afugiri brought together sons and daughters of the three autonomous communities that make up Afugiri both home and in the diaspora, the traditional rulers, Ohuhu people as well as friends from beyond.
Speaking during the ceremony, the member representing Ikwuano Umuahia federal constituency Chief Obi Aguocha described the unity, sense of oneness and brotherhood displayed by the people of Afugiri, using their Iri Ji as top notch.
Chief Aguocha while commending Ohuhu sons and daughters under the auspices of Afugiri Development Union for the developmental strides going on in the community also eulogized the three Ezes for their examplary leadership and pledged his support towards their course.
In their speeches, Chairman on the occasion, Dr. Nkwachi Adiele , the chairman Umuahia north council of traditional rulers Eze Innocent Nwaigwe and Methodist bishop I.K Tasie amongst others noted that the ceremony has marked another milestone in the quest for consolidated progress in Afugiri, describing the Afugiri new yam festival as the most cherished tradition and culture which must be preserved for generations to come.
Delivering a keynote speech, an illustrious son of Afugiri, Chief Kingsley Megwara said there was no better time for the people to come together than now so as to keep telling the world that the land which produced the likes of late Dr. M.I Okpara is still waxing stronger in agriculture, human and material resources.
According to Chief Megwara, sons and daughters of Afugiri have began a lot of developmental projects, with more to spring up and appreciated the president general Afugiri development union Chief Goddy Ohaeri, the traditional rulers all their guests and entire Afugiri people for coming out en masse to make the event worthwhile.
Dailytrailnews reports that the ceremony which featured exhibition of yam pyramids which was given to everybody that graced the event, awards and cultural displays, also witnessed the symbolic cutting and eating of the new yam, performed by Eze Charles Ngwuli, Eze Chijioke Chikwekwem and Eze Onyebuchi Onuoha who were joined by Ohuhu traditional rulers as well as Chief Obi Aguocha and Chief Aham Uko amongst others.