Independent Marketers Commence Selling Of Petrol At N172 Per Litre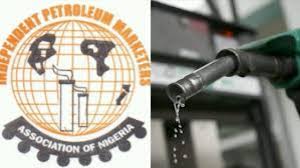 The Independent Petroleum Marketers at the tank farm in the Ijegun Egba Satelite area of Lagos have started selling petrol at N172 per litre.
This was part of the Federal Government's directive at tackling the nation's petrol shortage with independent marketers now expected to deliver the product at the government-regulated price to motorists and other users.
The Ijegun Egba tank farm directly contributes to 33 to 35% of the national consumption volume making it critical to the distribution channel of petrol.
Speaking to the press in Lagos on Thursday, the Chairman, Ijegun Egba Tank Farm Operators, Debo Olujimi, said they have now been supplied petrol which will be sold at the government's regulated price.
"As of date, NNPC for the month of February has given Ijegun over 150 million litres. So you can see the vessels are discharging at the jetty and we are telling Nigerians and we are confirming it to everybody that this product is coming out from there and at the government-regulated price," Olujimi said.
On those who refuse to sell at the government-regulated price going forward, IPMAN's National Operations Controller, Mike Osatuyi, said, "Right now we have seen the light at the end of the tunnel that things are getting better now; we have sufficient fuel in the system. We go out, we monitor and when we find out that either you are under dispensing or selling out of range we shut you down."
The new development is expected to end the beleaguering long queues in filling stations across the country.