I'm not sponsored, my campaign finances ready – Mascot Kalu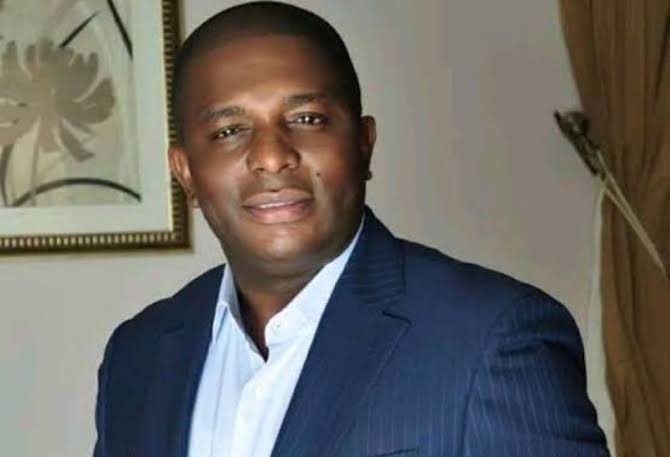 Ahead of the 2023 election the governorship candidate of the Action Peoples Party (APP), Mascot Uzor Kalu has cleared the air on his capacity to champion the affairs of the state stressing that he is not sponsored by anyone.

Speaking at an interactive meeting with Newsmen in Umuahia, Mascot who reeled out his plans for the state in a 26-point Actionable policies and programs agenda said he has plans to generate 40,000 jobs for four years which would take the youths who graduated years ago without jobs off the streets.

The governorship hopeful who assured that his administration if elected, will revive all moribund industries promised to set up a panel of inquiry to review the disengagement of government workers in 2010/2011 period.

Mascot maintained that he has acquired the necessary experiences required of a governor having served a s a Chief of Staff stressing that he has not received any form of sponsorship from anyone except for a friend or two as he has all the financial muscle to fund his campaign.

He assured of reviving and investing in the tourism sector by developing the Azumini Blue River as Tourist attraction center through a joint Public and private Partnership (PPP) adding that revitalization of the Agric sector would also be paramount in administration visa-vis the Ukwa and Bender Palm Rice Plantation.
Read the 26-points agenda Below 👇👇👇
HIGHLIGHTS OF THE APP'S ACTIONABLE POLICIES AND PROGRAMS
Creation of 40,000 new Private sector driven jobs in 4 years.
2 Restoration of free primary ang Secondary Education.
3 Prompt payment of workers' salaries between the 25th and 29th of every month.
4 Rehabilitation of our Primary and secondary schools, equipping them with modern educational facilities and fencing them for security.
5 Construction of mega storm water project and Reconstruction of drainage system in
Aba. 6 Inclusion of a young person in their 30s as a member of the State Executive Council
7 Setting up a Panel of Inquiry to review the disengagement of Goverriment workers in
2010/2011 period.
8 Security – inaugurating a private force policy for the security of Abia only to be
shared with security operatives. Negotiating with agitators and other like groups to
drop their arms and join government:. seek peaceful resolution of conflict.
9 Construction of 10-15 kilometers o new roads in each L.G.A. to improve road
networks and connectivity between ri: al and urban areas.
Building at least five (5) standard Primary Healthcare Centers in each L.G.A.
11 Building of two satellite Towns within Aba and Umuahia axis to decongest the two cities.
12 Remodeling the cities of Aba and Umuahia withwith modern development plans that meet the 21st-century standard.
13 Execution of the Obeaku Deep-s:a Port project alongside the dry port in < Ilsialangwa.
14 Revitalization of the Ukwa and Bende palm and rice plantations, respectively, through a joint public-private parthership (PPP) for job creation. ~
15 E-Governance, smart revenue, and tox collection portal implementation.
16 Investment in rural agricultural projects driven by the youths of each community.
17 Youth-led development of an inter-city IT /Soft skills Training and Incubation Hub.
18 Expansion and localization of the Made-in-Aba brand (Proudly Aba) project.
19 The inclusion of former Enyimba players into the management boards of state
owned football clubs and the Sports Council.
20 Development of the Azumini Blue River as Tourist attraction through a joint Public and private Partnership (PPP).
21 Dredging of the Aba River and Waterside axis for the attraction of investments.
22 Government intervention in Enyimba Hotel, Modern Ceramics, Ogwe Golden Chicken Farm, and other abandoned Projects.
23 Payment of outstanding arrears of Workers' salaries and earned allowances in a phased negotiated platform.
24 Electrification of urban and rural areas with the provision of transformers
25 Drilling of solar-powered boreholes in very community.
26 Expedient access to the Ecological Fund to tackle our ecological problems.
These policies and programs and many more are achievable by God's grace when we
are elected into office.