HOPE IN SIGHT AS ASUU ASSURES OF CALLING OFF STRIKE IN DAYS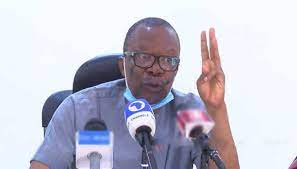 After eight months of stalled negotiations with the Federal Government, the Academic Staff Union of Universities on Monday expressed hope that its industrial action will end "in the next few days".
ASUU President, Emmanuel Osodeke, made this known at a meeting with the Femi Gbajabiamila-led House of Representatives.
Gbajabiamila, who met with the President at the State House for the second time in one week over the ASUU strike, said discussions with the President were fruitful, adding that Buhari would make known his decisions to the public after reviewing the lawmakers' recommendations.
On Monday at a meeting with Gbajabiamila and other members of the green chamber, Osodeke urged the lawmakers to work alongside university lecturers to end the imbroglio.
OSODEKE audio
Meanwhile, Senior Advocate of Nigerian, Femi Falana has expressed optimism that the lingering strike action embarked upon by the Academic Staff Union of Universities (ASUU) will be called off in days and not weeks.
The Senior Advocate stated this at the book launch entitled Breaking Coconut With Your Head, by Lanre Arogundade on Monday in Lagos
He stated that it is likely that the strike will be concluded outside the courtroom.