Forex: Turnover in I&E falls 46% to $1.4bn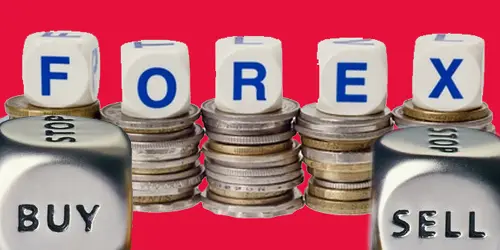 he volume of dollars traded (turnover) in the Investors and Exporters (I&E) window of the foreign exchange market fell by 46 per cent, month-on-month (MoM) to $1.4 billion in April 2023 from $2.6 billion in March.
This sharply contradicts the sharp increase recorded in March when the I&E turnover rose by 52.9 per cent from $1.7 billion in February.
Vanguard analysis of monthly transactions in the window as published by FMDQ showed that turnover stood at $2.22 billion in January and fell by 22 per cent to $1.7 billion in February.
Weekly analysis of transactions in April showed that turnover stood at $411.73 million in the first week of April and fell by 28 per cent to $293.25 million in the second week.
In the third week of April, turnover rose by 27 percent to $375.02 and down by 14 percent to $320.47 million in the fourth week.
Meanwhile, the naira appreciated by 50 kobo to N463 per dollar in the I&E window on April 28th from N463.5 per dollar traded on April 3rd, 2023.
Similarly, the naira appreciated by N7 in the parallel market during the review period.
Vanguard gathered from black market traders that the exchange rate for the market fell to N740 per dollar on April 28th from N747 per dollar on April 3rd, 2023.
The decline in the I&E turnover in April may not be unconnected with the declining trend in the nation's external reserves which persisted during the month.
Data from the CBN showed that the external reserves fell by $246 million to $35.251 billion on April 28th from $35.497 billion at the end of March.
Consequently the external reserve has fallen by 4.9 per cent or $1.83 billion since the end of 2022 when it stood at $37.083 billion.
Against this background analysts projected depreciation of the naira in the coming months citing the depletion of the nation's foreign reserve coupled with the CBN hike in inflation rate to 17.5 percent in January.
According to analysts at Financial Derivatives Company, FDC said: "The constant depletion of the external reserves is a result of the CBN's increased supply of forex to support the naira.
"Improved measures to fight against oil theft and other insecurity issues in the oil sector are expected to increase external reserves.
"However, high subsidy payments are likely to create a decline in oil earnings.
"The continuous depletion of the external reserves is likely to limit the CBN's ability to support the naira. This could lead to further depreciation of the currency."