Ebubeagu now killer squad, Igbo group cries out to Uzodimma, Umahi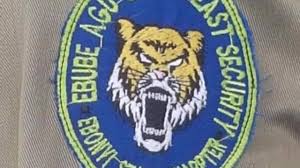 An Igbo group, Ndigbo Unity Forum, NUF, has called for the immediate disbandment of the controversial Ebubeagu security outfit operating mainly in Imo and Ebonyi states, arguing that the outfit has become a killer squad.
Rising from a meeting yesterday, the group specifically urged Governor's Hope Uzodinma and Dave Umahi to evolve other means of providing security in their states as operatives of Ebubeagu have shown that they are anti people.
It, however, commended the Anambra State Vigilante Services, AVS, set up by the state government, adding that the outfit has no respect for human rights and is not known to have abused the rights of citizens and people of the state.
The Chief Media Officer of the group, Mazi Udemadu Chika, who issued a statement after the meeting, condemned what he called the incessant, unwarranted and extra-judicial killings of innocent and unarmed Igbo youths by operatives of Ebubeagu.
According to the group, there have been mounting allegations that Ebubeagu is being used to kidnap and kill innocent people, particularly youths in the South East geopolitical zone.
It called on the National Hunan Rights Commission and other international human rights organizations, such as Human Rights Watch and Amnesty International, to investigate the killings in the South East region.