COURT BARS ABIA TRAFFIC AGENCY, TIMAAS FROM OPERATION, DECLARES OUTFIT ILLEGAL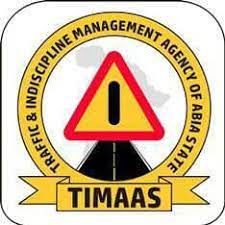 An Abia State High Court, sitting in Obingwa judicial Division, has declared the Abia State Traffic and Indiscipline Management (TIMAAS), as an illegal body which was not backed by law and therefore bared it from operation.
In Suit between Kalu Nnamdi Collins (plaintiff) and TIMAAS and Bright Chinedu Ikeokwu (defendants); Justice E.O. Enwereji, declared TIMAAS an illegal body, stressing that it was not created by any law of the State House of Assembly.
The court further ordered the agency to refund the plaintiff the money he paid as penalty and awarded 200,000 naira compensation and 1 million naira damages to the applicant.
Reacting to the judgment, General Manager, TIMAAS, Bright Chinedu Ikeokwu, explained that the agency has been engaged in a legal battle over the matter.
Recall that TIMAAS only recently, paid the sum of 500, 000 naira out of court settlement to a lady whose daughter was pushed out of moving vehicle by officials of the Agency, on Brass by Aba/Owerri.