ASOPADEC GM CALLS FOR ATTITUDINAL CHANGE TO WORK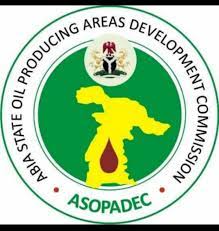 The General Manager Abia State Oil Producing areas Development Commission ASOPADEC Venerable Dr. Joshua Onyeike has called for change of ideology and attitude toward work ethics in order to move society forward.
Speaking as a Guest on Family Love FM's interactive programme Open Parliament monitored by Dailytrailnews, Venerable Onyeike was reacting to the protest embarked by staff of the Commission over allegations of nonpayment of salary arrears, leave allowances, alleged high handedness, introduction of a Thumb Printing Access System which they said restricts them from gaining entrance into their place of work once it is past 9am amongst other issues.
Reacting to all these, the ASOPADEC GM debunked the allegations stressing that the Commission pays over 600 people but sees not up to 25 persons who diligently come to work as he added that the Commission was not an empowerment scheme as believed by some of the workers.
AUDIO 1
Onyeike maintained that conforming to the right way of doing things was the best path to toe rather than protest.
Audio 2
He further gave insight into the financial status of the commission stressing that despite meagre resources, he has been able to clear some arrears of salaries.
Audio 3