Ariaria remodeling: we are setting a standard for the incoming government, says Abia Commissioner for Trade and Investment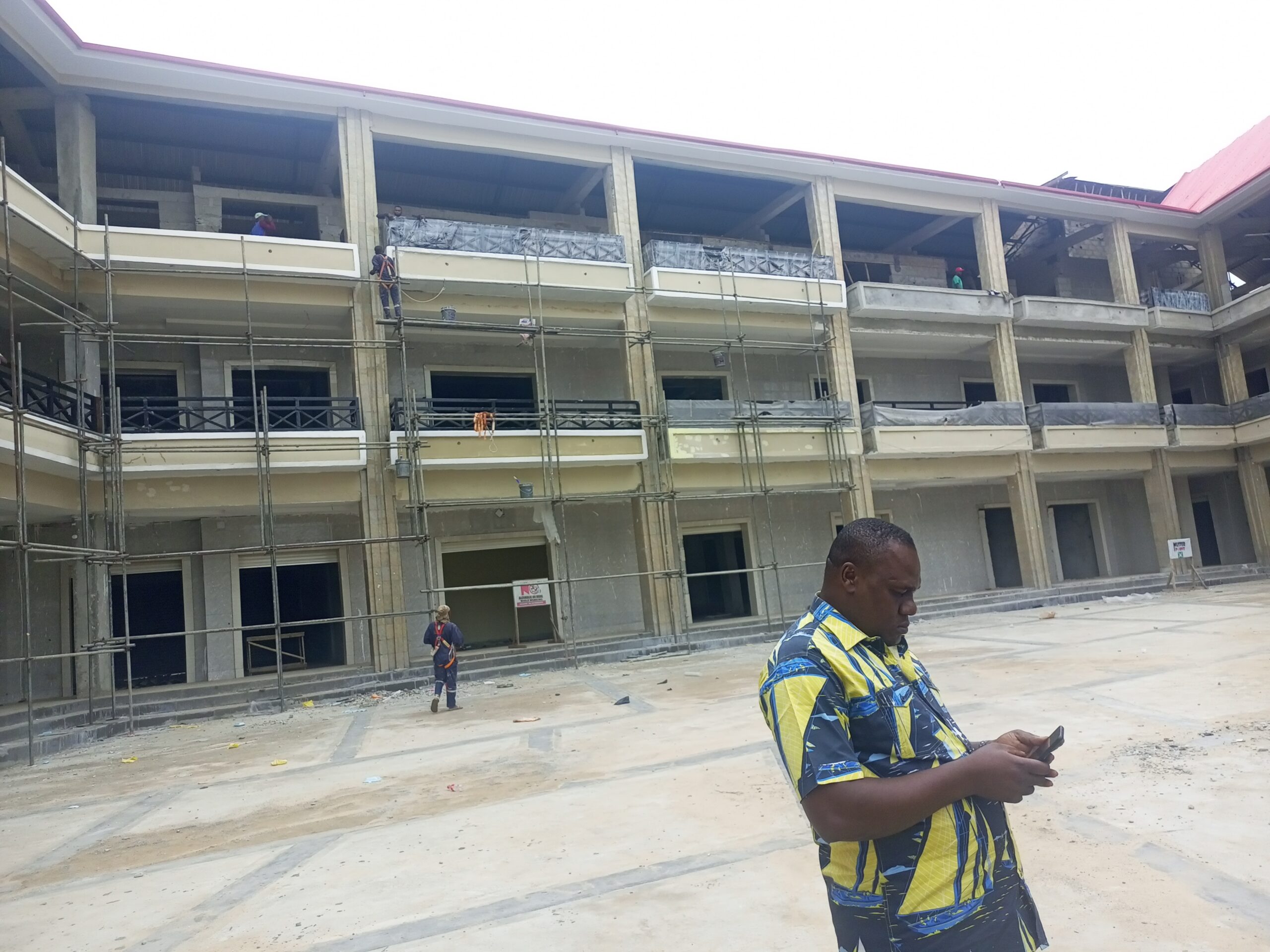 Abia state government says it is setting a standard for the incoming administration with the remodeling project of Ariaria international market along A-line owing to the quality of work being carried out.
Speaking to newsmen during an inspection tour of the ongoing project, the Abia State Commissioner for Trade and Investment Chief John Okiyi Kalu said government was committed to completing the re-modeling of a set of 1,440 shops adding that the standard has been set for the incoming administration.
OKIYI AUDIO 1
Okiyi who explained that the set of three blocks of shops had conveniences, elevators, electronically controlled doors, and spaces for commercial banks to operate went further to buttress that the project was contracted based on public Private Partnership wherein the government supported the developer through a project bank guarantee to the tune of 1.5 billion naira with a repayment process that would ensure that the project continued and money recovered.
OKIYI AUDIO 2
The Abia trade and Investment commissioner who said the shops were enough to accommodate all displaced traders further stated that Governor Okezie Ikpeazu has directed Ariaria Market Committee to pump out water from Ife-Obara pond to ensure the problem of flooding becomes a thing of the past.
OKIYI AUDIO 3