Abians lament scarcity of new naira notes as long queues increase around Umuahia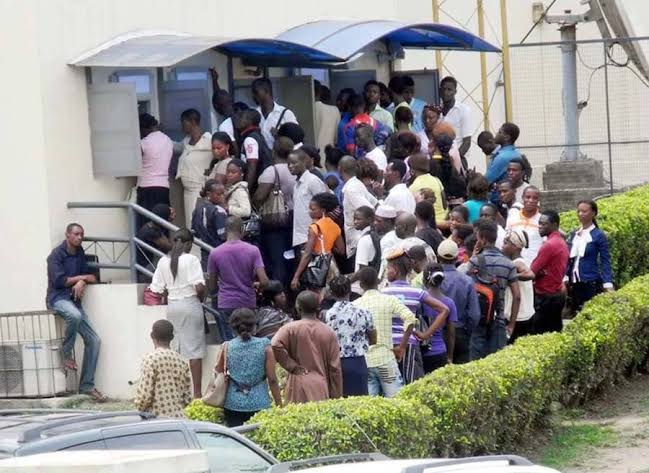 Less 72 hours to the deadline given by the Central Bank of Nigeria for the use of the old naira notes, a cross-section of Nigerians in Umuahia, the capital of Abia state, have lamented the scarcity of the new naira notes.
They called on the Federal government and the CBN to make available the new naira notes to ordinary people as life has become more difficult for the average citizen because of non-availability of the legal tender.

Speaking to Dailytrailnews, an elderly man who was at the Automated Teller Machine ATM point of one of the commercials banks along Bank Road Umuahia and who simply identified himself as Morris decried the scarcity of the legal tender as he called on the relevant authorities to do the needful.

Also speaking, a resident of Umuahia, an elderly woman Chisara and another bank customer Hon. Prince Chiabuotu Jnr. who also wanted to withdraw the new currency from the ATM had this say.

When Dailytrailnews visited a Motor Park owned by a Transport Company operating in Umuahia, a staff Ejifuwa Collins said they were still collecting the old naira notes.
VOX-POP/VC