Abia N22bn administrative transfer not supplementary budget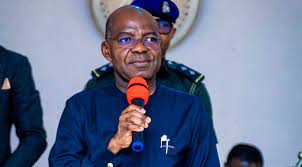 Member for Ohafia South constituency at Abia State House of Assembly, Kalu Mba Nwoke has said the recently passed N22b Virement Law by the House is not a supplementary budget.
Nwoke stated this yesterday, in the state capital, Umuahia while reacting to an online report, which has gone viral, that the amount was a supplementary budget for the year.
"What the House did in the interest of the people of the state was to move funds from where they are dormant to where they would be active without increasing the budget," he explained.
He said the passage of the law was sequel to a letter from governor Alex Otti to the House for consideration which was presented during plenary by the deputy speaker, Austine Mmeregini.
He denied, as also alleged in the report, that members of the House received N300,000.00 gratification each from the governor to facilitate the passage of the law.
Blaming the opposition for "the unfortunate report", he expressed dissatisfaction at their lack of understanding of the meaning of virement and supplementary budget.
"The question to ask is what would have happened to the dormant funds if the opposition had retained power. And how do we know whether such practice has not been on for long."
According to the House committee chairman on environment and urban renewal,"everybody's guess is as good as mine. And this is exactly why they are worried, agitated, and disturbed."