ABIA GUBER 2023: PROF IBE HAILS JUDICIARY, DEDICATES COURT VICTORY TO ABIANS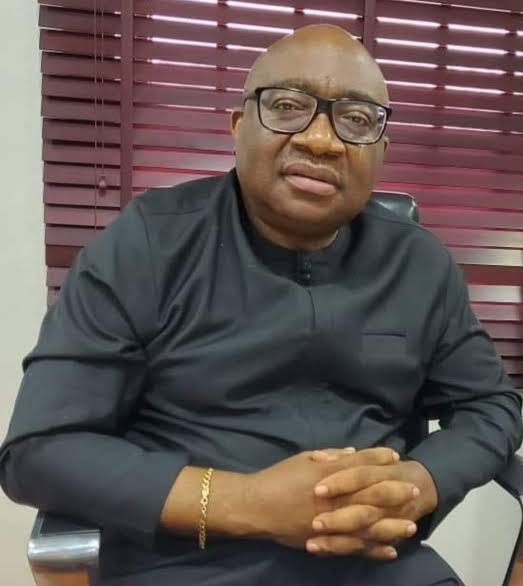 The Abia State governorship candidate of All Progressives Grand Alliance(APGA), Prof Gregory Ibe has commended the Nigerian judiciary for being the last bastion of hope and beacon of light for the people.
Prof Ibe made the declaration while reacting to his recent victory at the Owerri Court of Appeal matter between him and Gen. Ijioma N Ijioma. Speaking to journalists on the heels of the verdict, Prof Ibe appreciated God for using the judiciary to revalidate and reaffirm his victory at the 29 May 2022 guber primary election, stressing that the learned jurists delivered what he described as "an impeccable sound judgment characterized by erudite scholarliness".
Dedicating the victory to Abians, the Abia APGA governorship hopeful commended indigenes and residents of the state for their sustained prayers and support, urging them not to relent until the attainment of the Abia of their dream.
According to him, "Firstly, I want to thank God for divinely deploying the judiciary in reaffirming the will of our people. I also want to express immense gratitude to the judiciary for living up to their reputation as the last bastion of hope and beacon of light for the people by delivering an impeccable sound judgment characterized by erudite scholarliness".
Continuing, he said, "I recall that when my opponent and senior brother, Gen. Ijioma decided to challenge the decision of the lower court by initiating a process in the appellate court, I appealed to Abians to remain calm and prayerful. Today God has answered our prayers. Let me therefore dedicate this victory to the God- loving, industrious and hardworking indigenes and residents of Abia state, who definitely deserve to be rewarded with a visionary, competent and credible government, which are the foundations and building blocks of our envisioned New Abia of limitless possibilities. I urge them therefore not to relent in their intercessions until we realize that New Abia of our dream. There is no doubt that by this victory the coast is now clear for our conquest at the forthcoming election, even as it has again strengthened my resolve to continue to champion the campaign for the realization of a brand new state where no one or community will be left behind".
Responding to a question, Prof Ibe again reaffirmed his readiness to work with all members of APGA in Abia state, including his opponents at the party's primary election, stating that he remains magnanimous in victory. He therefore urged his opponents to join hands with him in liberating the state from people he described as forces of under development.
Judicial correspondents report that Gen. Ijioma had approached the Owerri division of the Court of Appeal in a bid to upturn the judgment of Umuahia Federal High Court, which earlier accorded victory to Prof Ibe in a post primary election suit initiated by him.