Abia APC Denies Claims Members Adopted Rival Guber Candidate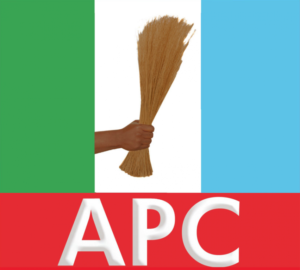 The All Progressives Congress in Abia State has denied a news report that its Ukwa/Ngwa axis leaders and executive committee members have adopted the governorship candidate of another party for the March 11 election.
The secretary of the main opposition party in the state, Chief Chidi Avaja stated this on Friday while speaking to newsmen in reaction to the report in Umuahia, the state capital.
He said the report was born out of the imagination of the party's detractors who are bent on distracting its rescue movement which is fast gaining currency across the nook and cranny of the state.
"I can tell you authoritative that the so-called leaders and executive committee members are not members of our party and have never ever been," he said.
The party scribe said that it was unthinkable for any genuine member of the Abia APC family to adopt any other governorship candidate "when we have the most formidable candidate who has no blemish or political baggage".
"Abia APC has the best governorship candidate in the person of High Chief Ikechi Emenike, a man with great ideas and capaity to change the narrative of this badly governed state and place it on the path of accelerated development," he added.
Avaja, therefore, appealed to the members of the party, the supporters and the general public to remain committed to the party's 2023 project and its avowed mission to Rescue and Develop Abia (RADA).