8TH ABSHA: Emeruwa, Nmeregini emerge Speaker, Deputy Speaker despite dissensions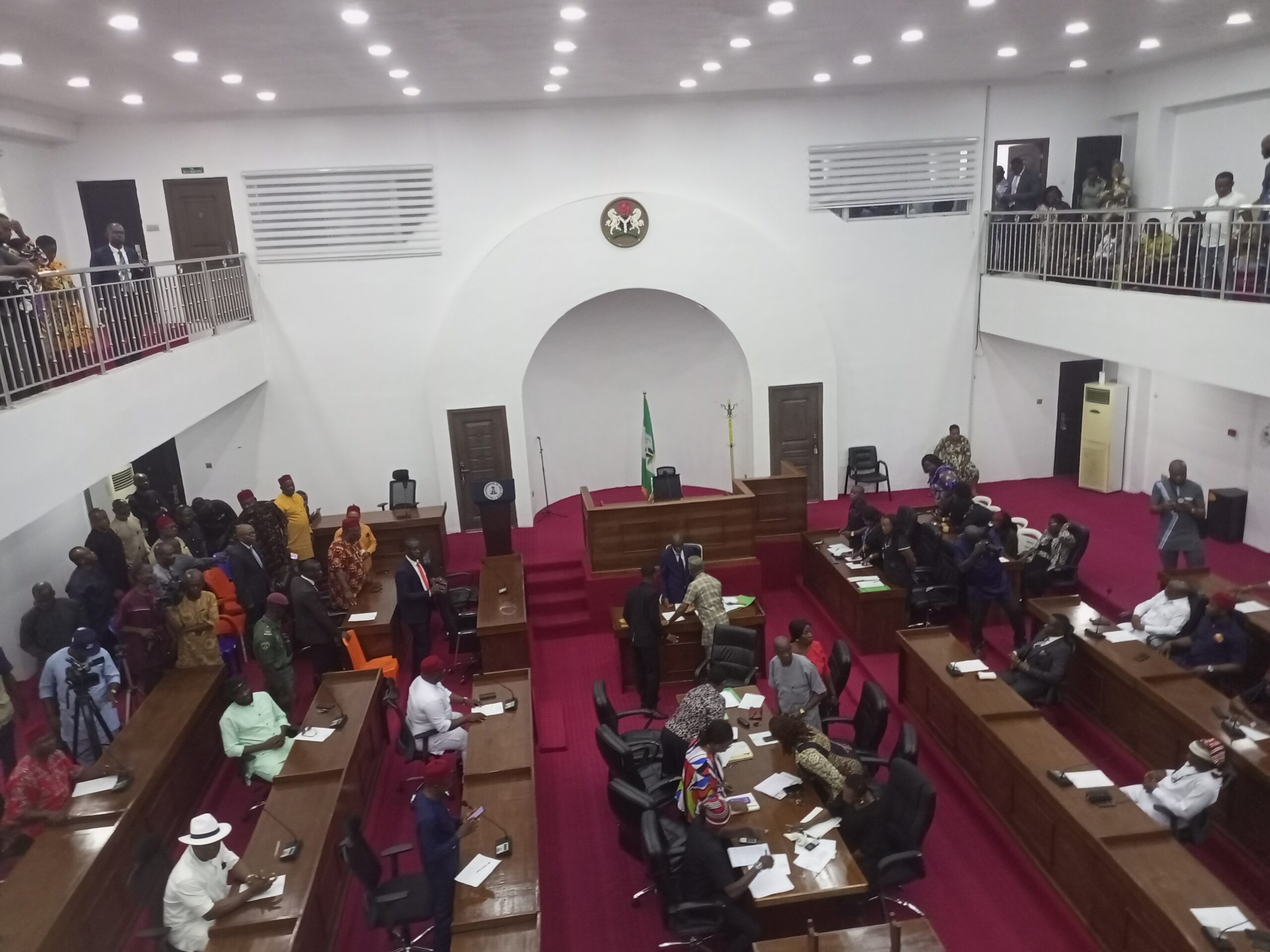 The Member, Aba South State Constituency, in the Abia State House of Assembly, Emmanuel Emeruwa, has been elected the Speaker of the Abia State 8th Assembly.
Emeruwa, a first-term lawmaker on the platform of the Labour Party, was nominated by the member representing Aba Central state constituency, Hon. Stephen Ucheonye and Seconded by the member representing Umuahia South state constituency, Hon. Emeka Obioma.

This was followed by an oath of allegiance administered by the Clerk of the House JohnPedro Irokansi.
AUDIO 1


Altercations however ensued when the member for Arochukwu State Constituency, Okoro Uchenna, nominated member for Umuahia East, Austin Okezie Nmeregini as the Deputy Speaker.

Member for Obingwa East, Solomon Akpulonu and his counterpart representing Ohafia North state constituency, Hon. Mandela Obasi, got enraged when they were not recognized by the Clerk for more nomination and they called for objection.
AUDIO 2

Despite the altercations, the Clerk administered the oath of allegiance on the member for Umuahia East State Constituency, Austin Okezie Nmeregini as the Deputy Speaker as well as other members of the 8th Assembly.

In his speech after his emergence as the Speaker, Emeruwa, thanked his constituents for bringing him to the House and pledged to discharge his duties with sincerity of purpose to the good of all.
AUDIO 3