Workers' Day: Owing salaries, pension is crime against humanity- Charles Ogbonnaya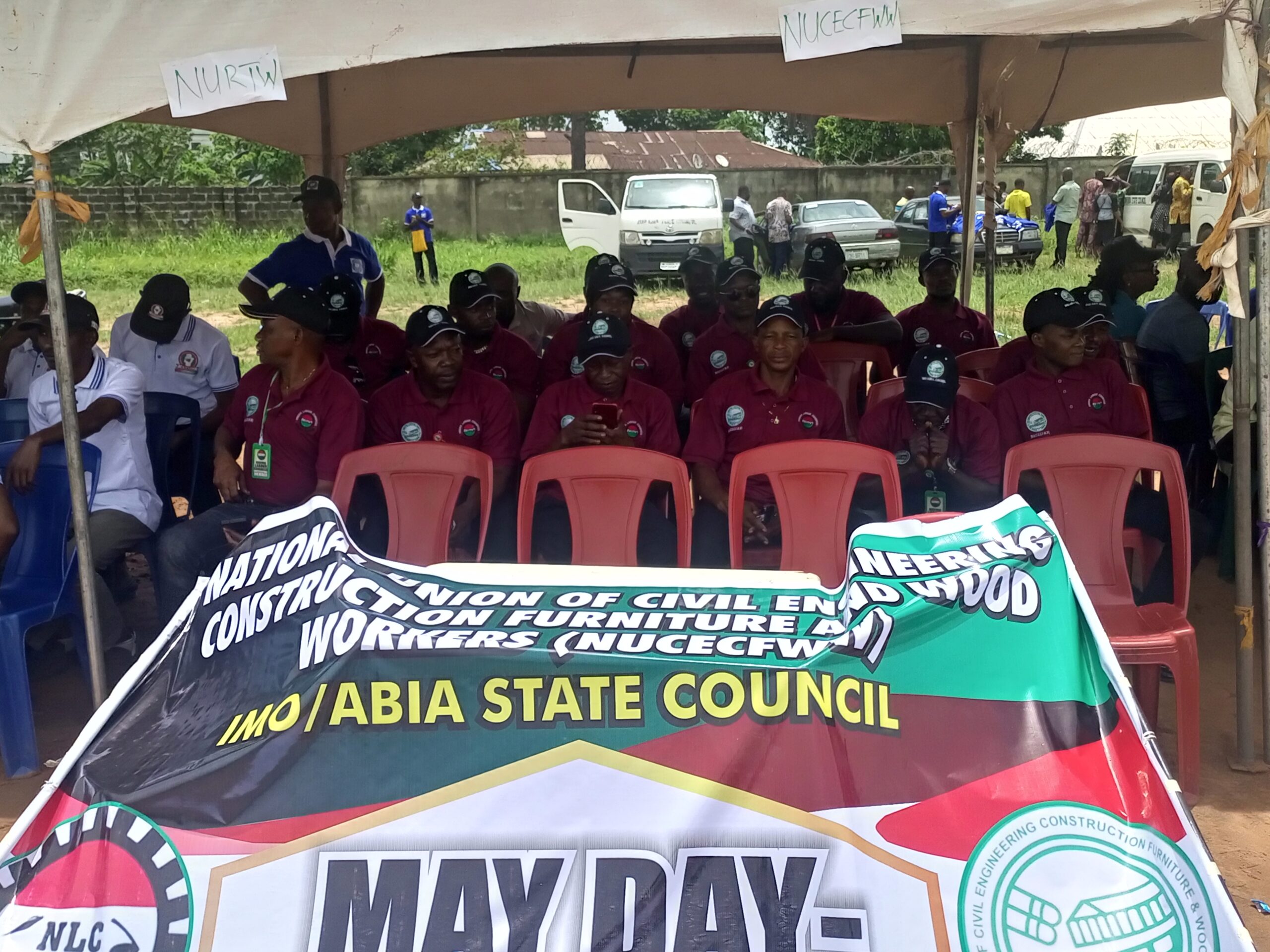 Owing of workers' salaries and pensions has been described as a crime against humanity which should require those culpable should be treated as having carried out a genocide and tried in the world court at The Hague.
This was made known on the occasion of Workers' Day celebration in Umuahia by a former Commissioner for Local Government and Chieftaincy Affairs Chief Charles Ogbonnaya who was the Chairman of the occasion as he saluted the courage of Abia workers wondered why salaries and pensions should be owed in the first place.
AUDIO 1
Ogbonna a however, called on civil servants to endevour to keep a clean record while in service because according to him what goes around comes around.
AUDIO 2
In his speech, the acting state Chairman of NLC, Pascal Nweke revealed that the state was yet to pay senior secondary school teachers 28 months' salary arrears adding that the outgoing governor had not settled over 14 months of salary arrears for Junior Secondary School teachers while the 27.5 per cent Teachers salary structure has not been for over 10 years amongst other salary issues.
AUDIO 3
Responding Governor Okezie Ikpeazu, who was represented by the Head of Service, On ii Wamah saluted the courage of the leadership of the workforce and the entire workers as he announced his approval of a new retirement age of 65 years or 40 years of service for teachers in the state "with effect from next week."
AUDIO 4