Onuigbo Commissions health, skills acquisition centres, hails Buhari on Federal projects in Abia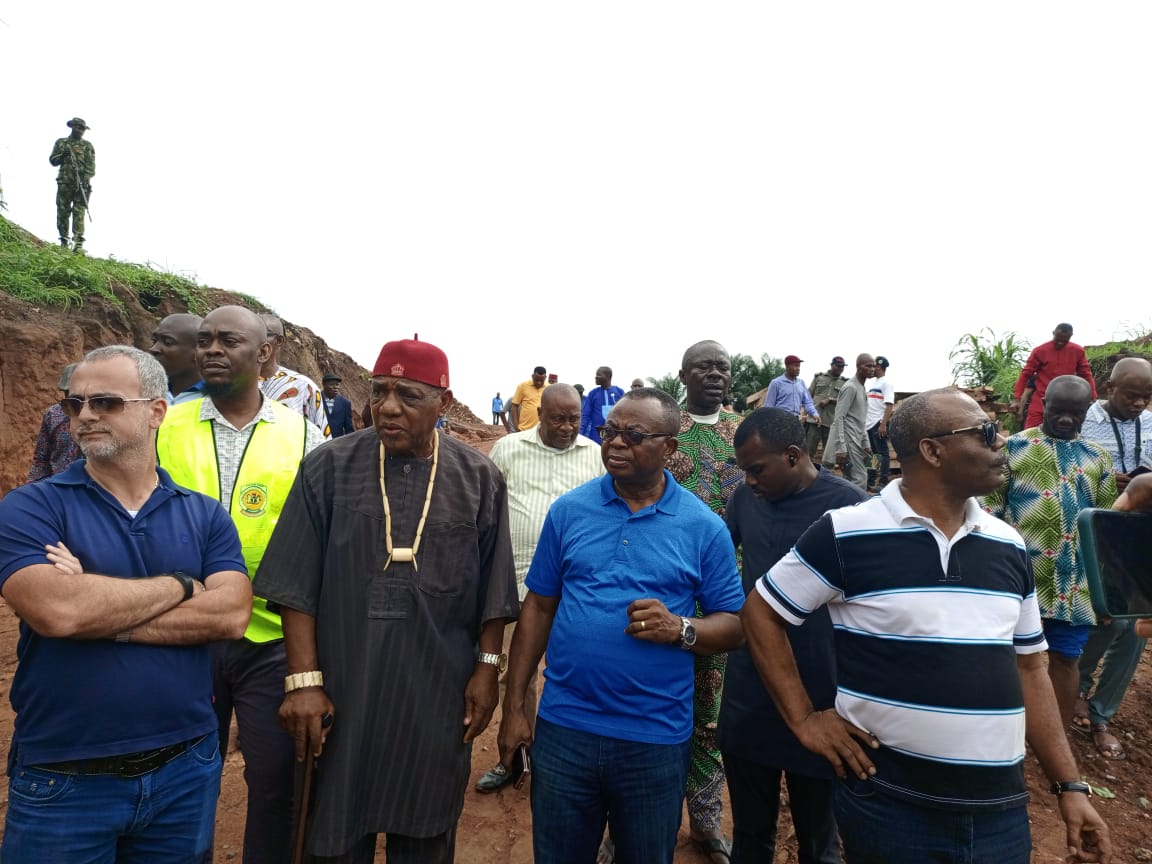 Member representing Ikwuano/Umuahia Federal Constituency in the House of Representatives Hon. Sam Onuigbo has commended the efforts of President Muhammadu Buhari in giving attention to Federal Projects in Abia state as he appealed to the incoming administration, to sustain the efforts especially in tackling the menace of gully erosjons in the South-East.

Onuigbo who made the call during his inspection visits to the site of the reconstruction of Umuahia-Ikwuano-Ikot-Ekpene federal road and gully erosion recovery work/water discharge system at Amawom, Oboro in Ikwuano council area, Abia reeled out Federal Government sponsored projects in the state and Southeast in general.
AUDIO 1

Speaking further, the Federal Lawmaker expressed concern that the menace of gully erosion was threatening lives and property in the affected areas stressing that gully erosion devastation in Umuwawa in Umuahia North Local Government Area had exposed the NNPC pipeline, thereby putting the community in danger.

The two-term lawmaker who said that he had moved two motions at the floor of the House on that matter expressed satisfaction with the massive gully erosion recovery work and water discharge system at kilometre 10 Area in Amawom.

Onuigbo who facilitated the reconstruction of the 49km Umuahia-Ikwuano-Ikot-Ekpene road project, said that he was impressed with the progress made as he thanked the President through the Minister of Works, Babatunde Fashola for approving the contract and thereafter moving it to tax credit scheme that the contract presently enjoys.

Earlier, the Project Engineer, Hartland, Hisham Yassin, explained that significant improvement was being made in the road construction as he said that there was no challenge of funding, explaining further that NNPC had already taken care of that.
AUDIO 2

In his expression, the Traditional Ruler of Amawom Autonomous Community, Awom II, HRH EZE CHUKWUDIKE IRONSI thanked the Federal Lawmaker for directing Federal Government's attention to their plights and for coming to their aide with such Project as he promised that the community will do their part to see to the completion of the project.

Dailytrailnews reports that Onuigbo also commissioned other projects he facilitated in his constituency, including a block of six classrooms and three classrooms at Amaoba and Umudike respectively.

He also commissioned a modern health centre at Oloko as well as inspected the nine-unit skills acquisition center domiciled at the headquarters of Umuahia South, Apumiri, Ubakala.