NLC insists on Wednesday protest, mobilises workers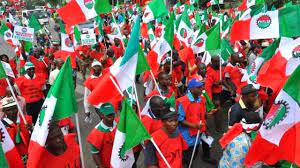 The Nigeria Labour Congress has commenced mass mobilisation ahead of its planned nationwide strike scheduled to begin Wednesday to protest the hardship occasioned by the fuel subsidy removal.
In a schedule obtained by our correspondent in Abuja on Sunday, the NLC urged Nigerians to "join us at the Unity Fountain, Abuja on Wednesday, August 2, 2023, at 7 am."
"There is nowhere in the world where government leaves its citizens totally to the vagaries of the market without some measure of control and protection. The Federal Government should immediately deal decisively with the criminal content of subsidy instead of exposing ordinary citizens to avoidable pain and hardship.
"As a matter of national importance, it is imperative to fix all our refineries to be able to cater to domestic fuel consumption," the NLC said.