COOKING GAS: Why households should have well-ventilated kitchens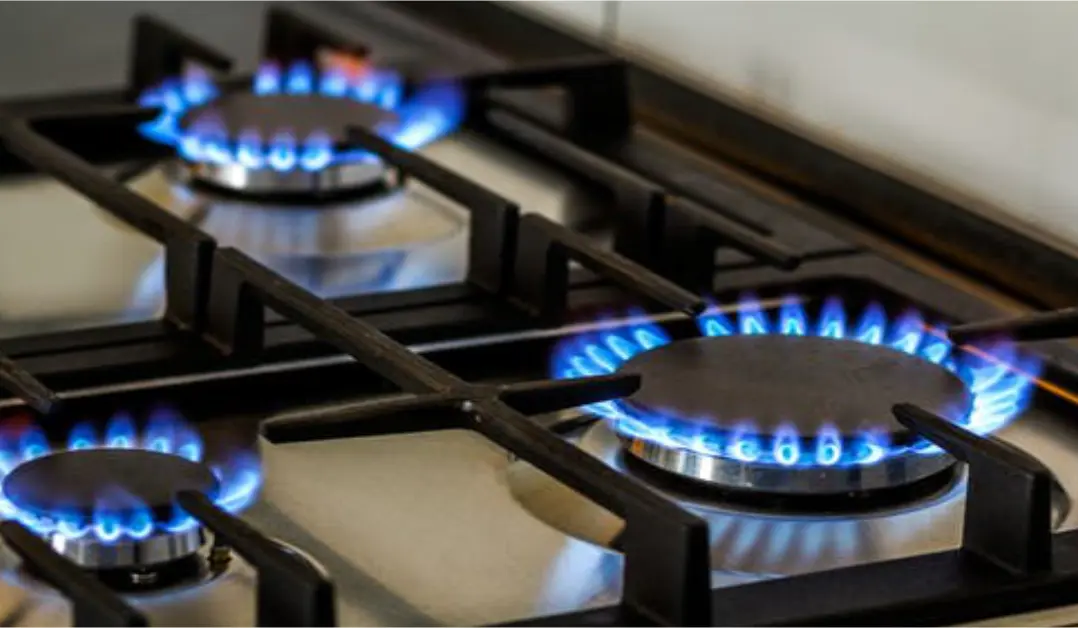 The use of Liquified Petroleum Gas, LPG, popularly known as cooking gas, is generally considered to be one of the cleanest forms of energy for domestic purposes.
Africa is one of the fastest-growing LPG markets in the world, with Nigeria being the largest market on the continent.
The global market for cooking gas is predicted to reach $147.7 billion by 2027, rising at a Compound Annual Growth Rate, CAGR, of 5.4 percent from 2020 to 2027.
According to the Nigeria Bureau of Statistics (2020) assessment, only 10.5 percent of households in Nigeria rely on cooking gas, while 68.3 percent use solid biomass, 19.8 percent use kerosene and just one percent use electricity for cooking. Meanwhile, as part of Nigeria's efforts to reduce indoor and household air pollution through the transition to a green economy, the Federal Government recently initiated plans to enable up to 30 million households to commence the use of LPG by 2027.
On its own, cooking gas is colourless, odourless, and non-toxic, but the story changes when it undergoes combustion. Cooking gas is essentially methane, a hydrocarbon gas, that, when burned, produces nitro oxides, which are dangerous particles. Researchers say the dangerous particles emitted by these gases reach the bloodstream in addition to harming the lungs in many ways. As a result, there may be a higher chance of developing catastrophic conditions like heart disease, cancer, asthma, Alzheimer's, and other diseases.
Researchers are worried that the use of cooking gas itself may pose grave dangers to health within the household, as suggested by increasing evidence that indoor air quality is potentially threatened by the use of gas appliances such as cookers and ovens. Subsequently, they have warned households to ensure proper ventilation of their kitchen and cooking environment whenever they are making use of cooking gas. The warning came after a series of research studies showed that in houses with gas appliances, there were high concentrations of harmful byproducts of cooking gas combustion, such as carbon monoxide, benzene, volatile organic compounds (VOCs), and air contaminants.
The researchers admonish households to take steps to lower health risks from indoor pollution, including ventilating the kitchen when cooking. "Open your windows while you cook, use exhaust fans that move the air to the outdoors to lower exposure to unhealthy air at higher concentrations in confined spaces, and use air purifiers or switch to electric appliances for cooking. Cook with an electric slow cooker, pressure cooker, rice cooker, toaster oven, or microwave."
In a study, the outdoor guideline for nitrogen dioxide emissions set by the Environmental Protection Agency, EPA, was quickly surpassed by residential gas burners and ovens, according to Stanford University researchers. The Massachusetts Medical Society and the American Medical Association are working to educate clinicians and the general public about these hazards, even though the EPA has not established any guidelines for safe levels indoors. However, a lot of people are still surprised by this fact.
Researchers from Australia recently discovered that cooking gas emissions had a significant impact on a child's risk of acquiring asthma, with 12.7 percent of all cases of childhood asthma in the US, or one in every eight cases, brought on by gas stove pollution. Academics from the University of New South Wales in Sydney, Australia, conducted this study. "We have good reason to be concerned about the pollution that gas stoves create," remarked Associate Professor Donna Green, Chief Investigator of the Digital Grid Futures Institute at the university. "We cook frequently on our stoves. That means you are getting a regular dose of air pollutants quite close to your face, and that's not good. And we now have alternatives that are much safer and better for the environment.
"When we use gas to prepare meals, we are immediately concerned with the pollution because it is located quite close to where we breathe-near our nose. This isn't good, and we need to find a replacement right away. It's important to be away from gas for cooking. Gas is a fossil fuel that must also be stopped from being burned.
Also, research by the Harvard T.H. Chan School of Public Health and PSE Healthy Energy, established that houses with gas appliances encouraged the accumulation of other harmful substances. They found 21 different dangerous volatile organic compounds or air contaminants, in their investigation. Almost all of the gas sample tests revealed the presence of benzene, hexane, and toluene.
Findings by Good Health Weekly reveal that the burners of gas cookers and ovens release high concentrations of toxic and pollutant gases including carbon monoxide, and nitrous oxides (NOx) into the air.
One of the gases of concern is nitrogen dioxide (nitrous IV oxide). High concentrations of this gas in indoor air can impair the blood's ability to carry oxygen, which can result in headaches, weariness, vertigo, and methemoglobinemia. This rare blood disorder affects how red blood cells deliver oxygen throughout the body. It is not uncommon for breathing difficulties, respiratory collapse, and even death might result in higher amounts. Worse still, repeated high-level exposure to nitrogen dioxide may cause irreversible lung damage.
Combustion of cooking gas also increases the production of fine particulate matter (PM2.5) – additional minute airborne particles released during cooking on gas burners, and an air pollutant that is a concern for human health when levels in the air are high. Both nitrogen dioxide and PM2.5 are irritants to the lungs. In fact, asthma in both children and adults has been linked to nitrogen dioxide.
A review of observational evidence assessed by Good Health Weekly shows that children who live in homes with gas cookers are 42 percent more likely to develop respiratory diseases such as asthma. While there is no conclusive evidence to show that cooking gas is a direct cause of asthma, statistics also demonstrate that asthma symptoms in children and adults are more severe in environments with higher nitrogen dioxide levels