Abia: Otti restores time for monthly sanitation to 7am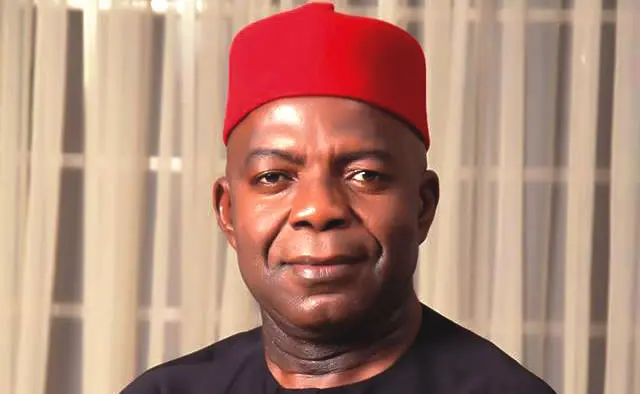 Gov. Alex Otti has restored the time for monthly sanitation in Abia State to 7:00 am.
The Governor in a statement by his Chief Press Secretary, CPS Kazie Uko, said the monthly exercise would "now hold between 7:00 am and 10:00 am".
The immediate past Governor Okezie Ikpeazu had shifted the time of the exercise from 7:00 am to 9:00 – 11:00 am.
Ikpeazu had at that time said that alteration was to enable Abians to stop being in an unnecessary hurry to beat the 7:am commencement time.
But critics had then alleged the change was to favour the members of the Governor's church ( Sabbatarians) who worship on Saturdays go about their religious duties unfettered.
Meanwhile, Otti restored the original time of the exercise after a meeting with the Head, Task Force on Emergency Clean-up of Aba and Umuahia, Mr. Ogbonnia Okereke, who briefed him on the success recorded so far in the three-week-old assignment.
According to the Governor, the decision to bring forward the sanitation exercise was informed by the need to bring a larger number of the populace to participate in cleaning their environment early enough before they leave home for the day's activities.
Otti commended the task force for the wonderful work it had done within the short period of time it was constituted and urged the team to engage landlords in both Aba and Umuahia; market leaders and all such organised groups for support in realising the objectives for which the task force was set up.
The Governor also directed the task force to expedite action on its plan to engage private sector participants (PSPs) in the cleaning exercise, in order to conclude the assignment in good time and restore the two cities to an acceptable hygienic condition.