2023: Abia youths vow to mobilise 1 million voters for Greg Ibe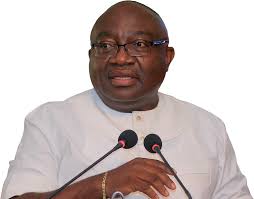 Youth leaders from the 17 Local Government Areas of Abia State, have vowed to mobilise one million voters for the 2023 governorship candidate of the All Progressives Grand Alliance, APGA, Professor Greg Ibe.

The youths from the 17 Local Government Areas of the state who gathered Tuesday in Umuahia the state capital, unanimously endorsed Ibe as their consensus candidate.

They said they arrived at the choice of the APGA candidate after an unbiased assessment of other candidates.

" We need a candidate with capacity and moral integrity to clean up Abia state", the youths said.

Speaking on behalf of the youths, the State Leader of Abia Crusaders Foundation, Pastor Sunday Uchechukwu, said that Abia had a peculiar situation and needed a competent man to rescue the state.

He said that although other candidates had some good qualities, Ibe's antecedents gave him an edge over other contestants, hence the endorsement.

" Abia is gasping for breath and needs a man with capacity and global contact like Greg Ibe to rescue her. We don't need a hungry man who will become Governor and use our money to build his house. We need a man that already has a home.

" We don't need somebody who does not bother about the education of our children. If greg can on his own give scholarship to over 300 students in his university, if we make him our Governor he will revive our dying education sector".

Similarly, Comrade Paul Chinonso, of Abia Good Governance Forum, said that Abia youths had decided not to sell their votes again for money or pecuniary interests.

He said the youths were determined to queue behind credible candidates prepared to rescue the state from the hands of political hijackers.